Saved by the Bell Halloween Costume
Posted on October 20, 2014
Halloween is coming up so soon and I needed a quick costume! So I printed this sweatshirt at DesignAShirt.com with the Bayside Tigers logo that I found through Google Image search. Can you tell who I'm going as? Kelly Kapowski from Saved by the Bell!! One of my favourite shows growing up!
Step 1: Get the sweatshirt printed
Click to download the Bayside Tigers logo
Use the promo code "SALINABEAR" for $5 off your order on DesignAShirt.com.
I got it printed on a Hanes ComfortBlend EcoSmart sweatshirt (50% cotton, 50% polyester) in size small, which is super comfy.
Step 2: Cut the neckline
This tutorial is an easy one, all you need to do is cut a wider neckline so it hangs off your should in a sexy way. Don't cut it too deep, just wide. If you're not sure how wide you want it, start small and try it on. You can always cut more after you try it on, but there's no going back if you cut out too much!
Step 3: Accessorize + Style
Here are some inspirational photos of Kelly that you can try to replicate!
Hair: Wear a side part and slightly wavy hair. She doesn't have curls, but voluminous hair with subtle waves that look really natural. Or you could try her half up hairdo with a big poof up top! Optional: Throw a scrunchie in there 😉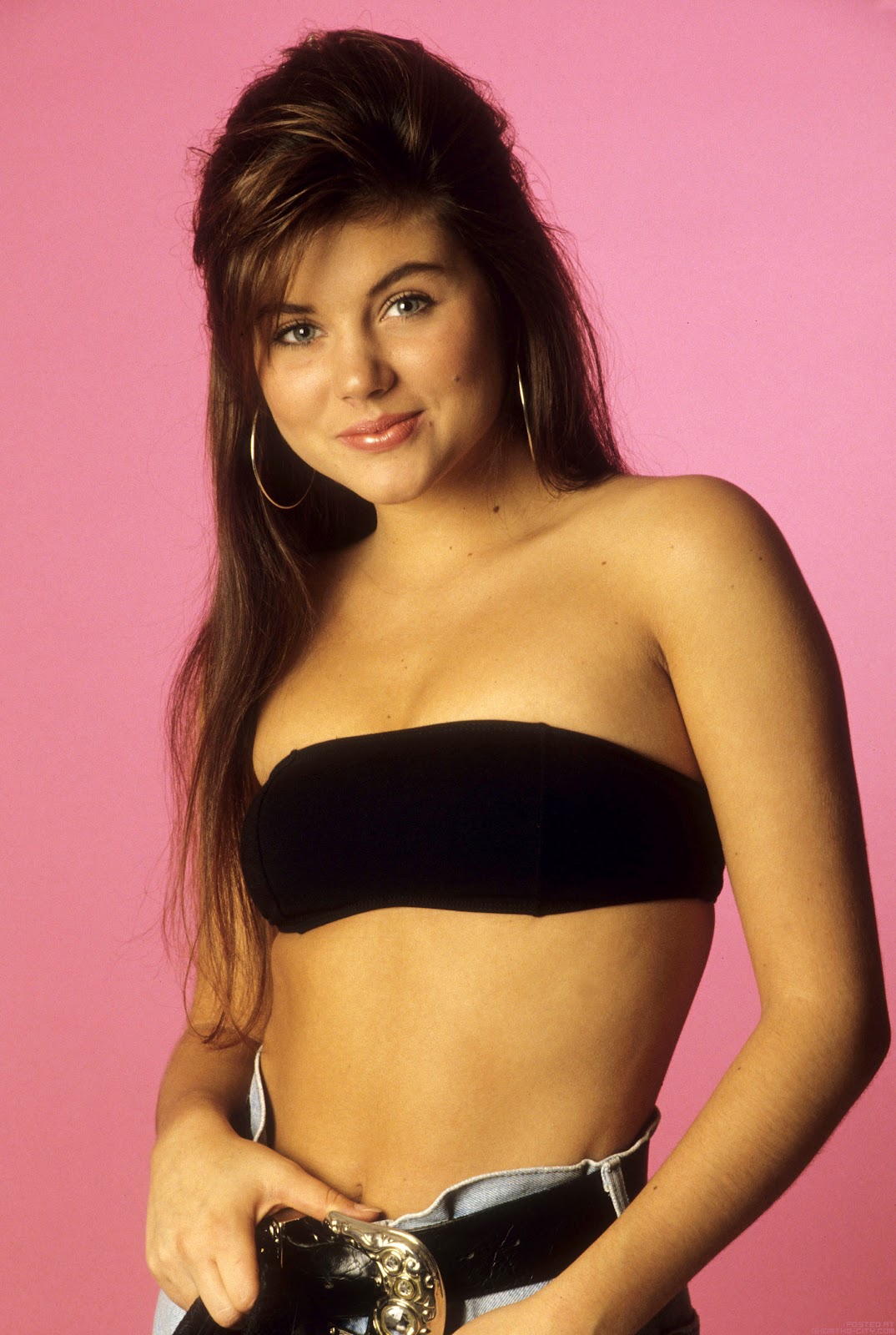 Makeup
Kelly wears really natural makeup, with coral lipstick. She just has that darn natural beauty!
Accessories
Big silver hoop earring with high waisted, light blue, washed out jeans or jean shorts depending on if you'll be outside or not. Or florescent floral leggings from the 80's if you have any lying around paired with white tennis sneakers. Optional: Giant cell phones from the 80's and cheerleader pom poms to make sure people get it!
Halloween Costume Inspiration
Use the promo code "SALINABEAR" for $5 off your order on DesignAShirt.com.